RUBY RED RULES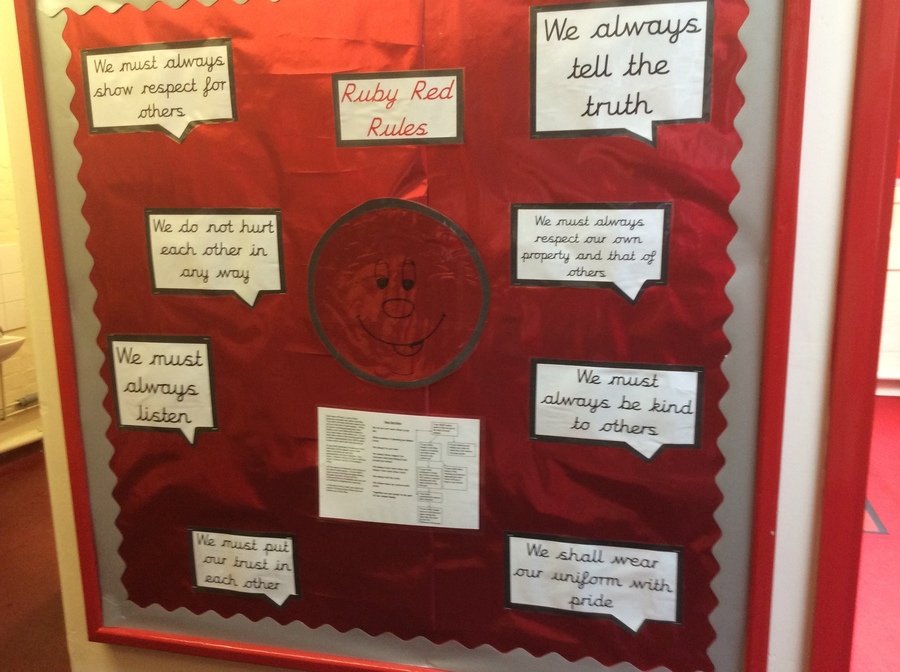 The children in our school have excellent behaviour. Our Ruby Red Rules ensure a consistent approach throughout the school which the children adhere to. Please click on the link below to see how this works.
OFSTED 2017 stated that 'Their conduct and self-discipline are excellent at break times, moving around the school and in lessons. Pupils are courteous with each other, staff and visitors'.
NO GO TELL
We have a zero tolerance approach to any type of bullying. In school we teach the children NO GO TELL.
NO means to tell the person to stop
GO means to walk away
TELL means to tell an adult
PSHE sessions allow children to learn about the different types of bullying and how it can affect people. Frequent visits by drama companies, the NSPCC and DARE officers reinforce the messages in different ways. During OFSTED 2017 one pupil said 'We don't bully people in our school because we know it's wrong.'
For more information please see:
Anti-Bullying Week (anti-bullyingalliance.org.uk)
https://lifeskillseducation.co.uk/resources/the-dare-primary-programme/